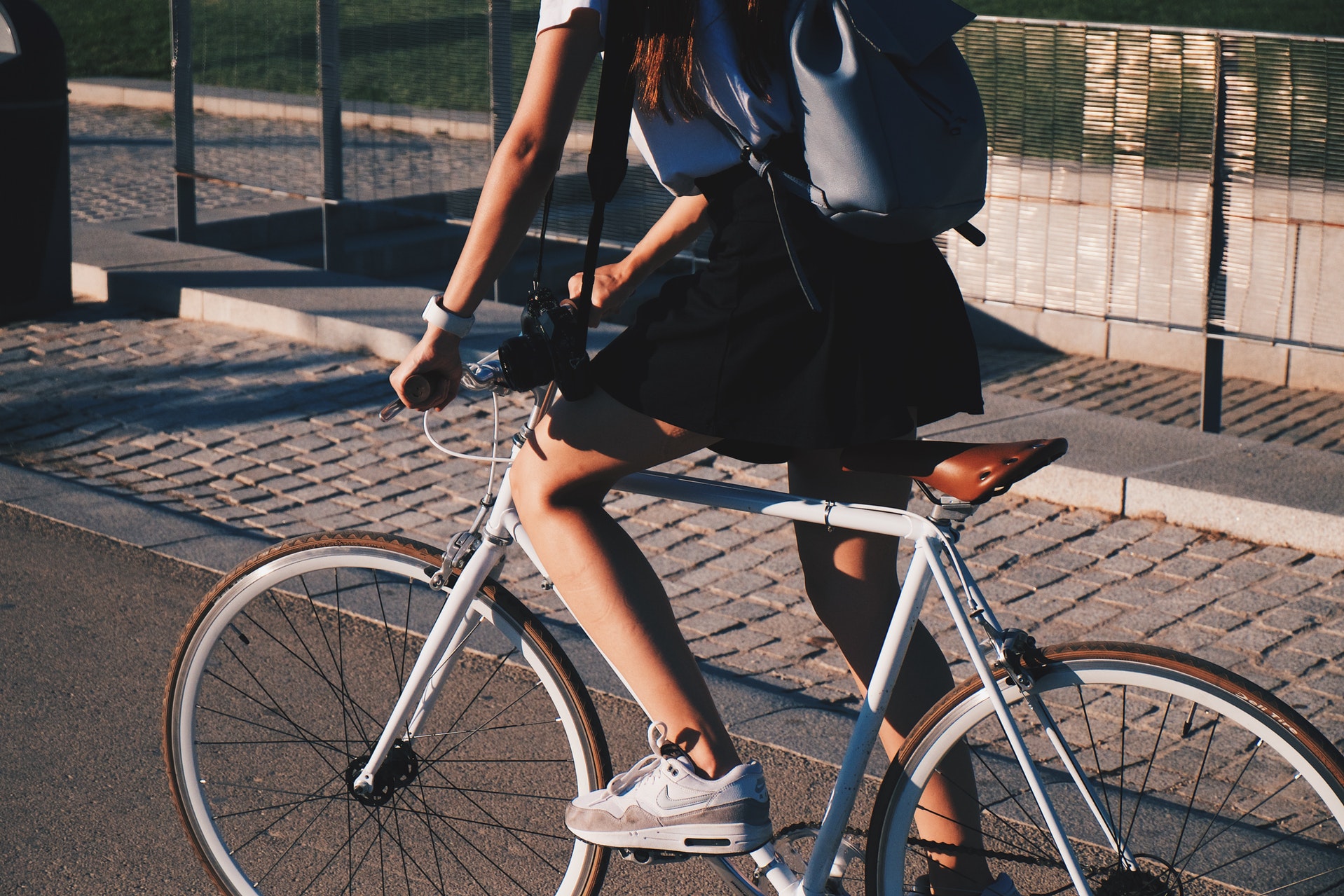 I fell in love with our city's bike culture. I ride mostly in Boston proper and the opposite side of the city from University of Massachusetts Boston.
I love biking through the city.
Though I stick to Boston Proper:
Among Boston's many neighborhoods, the historic areas of Back Bay, Beacon Hill, Chinatown, Downtown, Fenway-Kenmore, the Financial District, Government Center, the North End, and the South End comprise the area considered "Boston Proper."
It's fun, good exercise, and gets you there a lot faster than any other mode of transit. There are plenty of areas with painted bike lanes, and people's awareness of bikers on the road is getting better.
I see this one all of the time, but it doesn't help to get upset with people who double-parked in bike lanes. They won't stop and the city won't fix it. The reason is simple there's no parking anywhere. Ever. In. This. City.
That said, it is important to cover a few of the basics to biking in Boston.
Wear a helmet.
Don't be a reckless jerk on the streets.

Ride safe.
Ride smart.
Use hand signals when you can, and try to use them frequently.

Pedestrians are scary.

Sometimes scarier than cars.
In Boston, they think they own everything, mainly because jaywalking is a joke offense in MA.
Keep your head up.
Don't blow through traffic signals, not even when the lights are green without first accessing the whole area first.
You never know if some college kid is going to come running from the building straight into the crosswalk.
Pedestrians "believe" that they have the right of way at crosswalks with no light. But it is only true for those which are marked with the MA State Law - Yield to pedestrians in Crosswalks sign.
It seems like most cyclists and drivers for that matter are unaware of how our traffic laws work and create situations where they cause more harm than good. For example they will stop without regard to others motorists on the street.
While this may sound like I am complain, the truth is that I can only think of a handful of crosswalks without them. Regardless of that, it doesn't take away the fact that I see pedestrians cross in the middle of Boylston Street without looking, and sometimes with children in tow.
Story Time
I am not one for long build up so I will start by saying that I nearly got killed by an MBTA bus once.
I was biking along at night with headlights and helmet light and I saw a bus ahead of me.
Since this was my first time biking, seriously biking that is, I didn't realize just how dumb they were. But over the years I have come to realize that they could/will be dumb at anytime, so I make it a point to keep a close eye them whenever they come up on radar.
For some reason this particular one took a really long time to even start to move. I can't recall correctly, but I was 10-30ft away when he first stopped. That meant that I was halfway through his bus when he decided to drive hard into the center of the street.
By this time there was a car to my left.
This was the pinch point.
If he hadn't seen/heard me banging on the side of his bus and stop merging, either he saw the car or something else, but I probably wouldn't have been able to make it out of there because there was no way in hell I could have stopped that fast.
MBTA bus drivers, as crazy as it may sound, pretty oblivious to bicyclists.
But the pedestrians aren't much better.
I had a whole pack of them stroll out in front of me whn I was going through Harvard Square (the triangular plaza at the intersection of Massachusetts Avenue, Brattle Street, and John F. Kennedy Street, near the center of Cambridge), and that was just the other day.
They were preoccupied with their phones and didn't even waste a glance to see if anyone was coming.
It is the heard mentality, because all it takes is just one person to take the initiative, everyone else behind them will just blindly walk out into road while staring at their smart phone. Which is dumb.
And the buses will just merge over the right with no regard for anyone next to them. They see it as the less evil I guess. If you see this happening just go past or let it pass you. Otherwise you will regret it.
There are some good bike paths though. You can use the bike path along the Charles River. I try to do so whenever possible. But another hazard that we have are the hoards of runners. They love taking in the beautiful views of the city and will claim the paths meant for bikes.
I would say that riding here is like most other cities, you need to be aware of your surroundings.