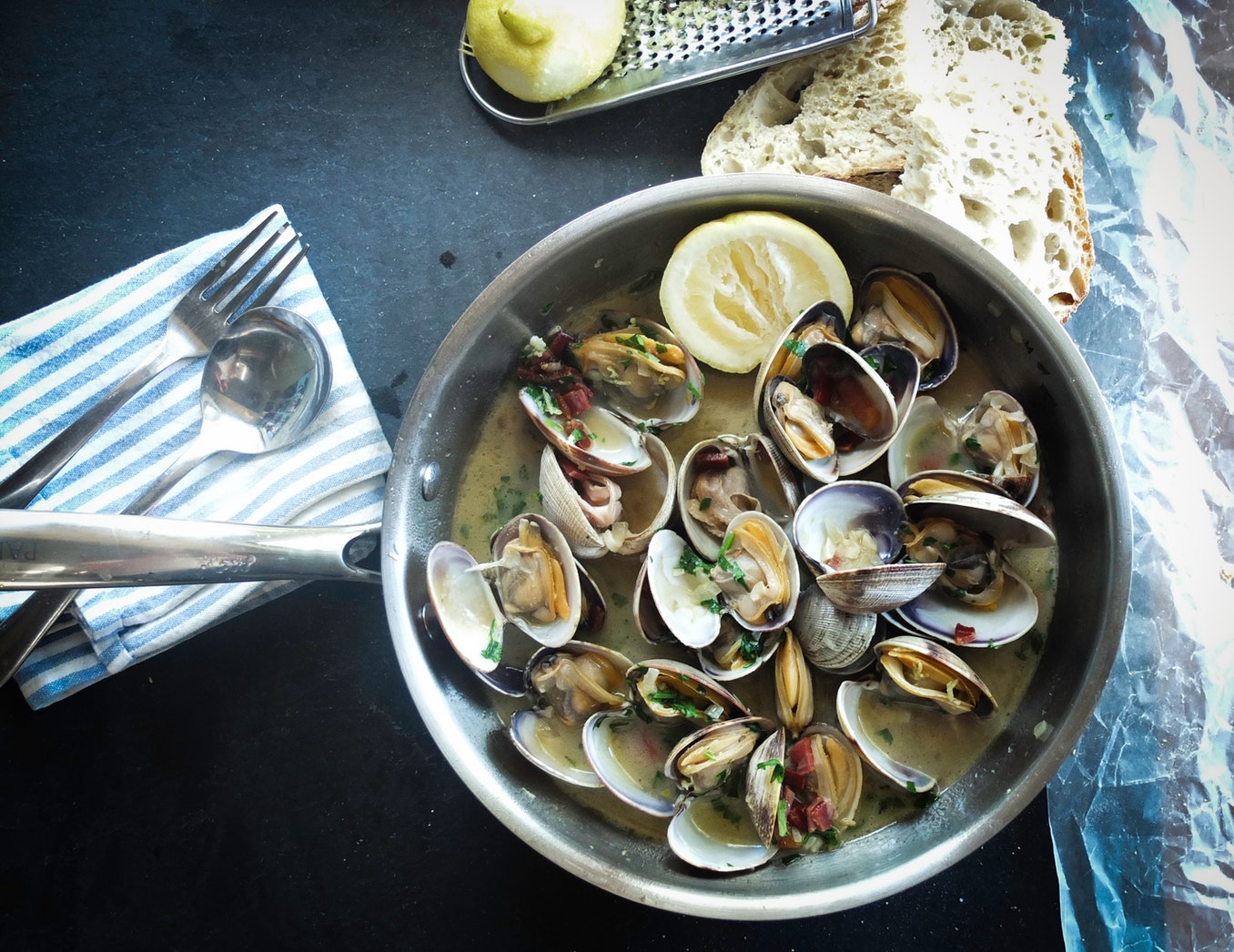 My family is from the east coast, and so I grew up with a lot of sea food. I loved fried and blackened fish, especially mullet, flounder, and snapper.
You can eat some frozen fish with a little semblance of freshness – some fish, mostly your fatty fish like Salmon and Tuna – don't really lose anything so long as they've been flash frozen as they are caught. This isn't the case with most leaner fish which become dryer after they have been frozen.
Of course unless you have the chance to buy your fish straight off the dock, the vast majority of fish sold in other regions of the US has been previously frozen. This doesn't just include the landlocked states, but those that do not have access to a specific type of fish. If I live there I would skip the grocery store's seafood counter since you are just paying a premium for fish that they are thawing out in the back.
For the best taste it should be immediately fresh from the ocean and onto the plate is best. If not, they should be kept alive until being prepared to be eaten is the next best thing.
And what would be complete without a recipe that always pleases the family? So here it is, our family favorite; Salmon is in season right now.
You will need to get a nice filet and put some butter down first on your baking sheet.
Then layer with slices of lemon.
Place salmon on top of lemon slices skin side down.
Lightly salt filet side of fish and add a couple of slices of lemon on top.
Cover with tin foil and bake at 350 degrees for about 10 minutes or until just slightly flakey.
Serve with our family favorite dip!
What is the dip you ask? Well it is 1/2 cup sour cream mixed with 1/8 teaspoon of sea salt and 1/4 cup of dried dill weed.
You can serve this sauce on top or on the side but it must bee served with the fish or it is only half of the fun.